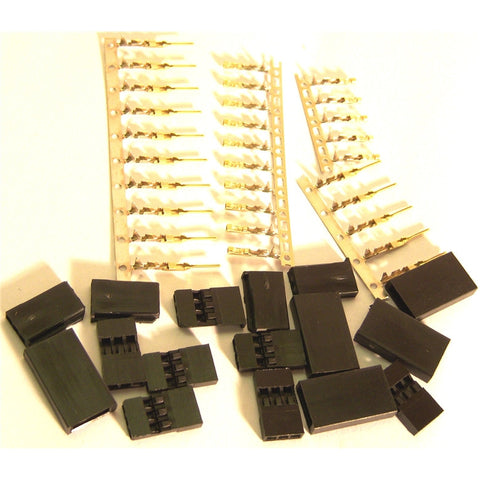 RC Futaba Set Male and Female Servo Connector Plug Gold Plated x 5
5 x Futaba Set Male / Female. Includes: 5 male and 5 female (with 5 male ports without lip to fit) housings – 15 male and female gold plated pins.
Note: Gold plated pin. The pin holder (part not used) is tin.
New buyers to RC note: Futaba female plastic ports use male metal pins etc